The Virgin London Marathon 2019 was always going to be special, with over 414000 applicants there were over 42000 runners making it the biggest London Marathon ever. 6 KRAC members ran it, with the KRAC ballot place going to Jim Ruddick at the Christmas Party.
3 of our KRAC members have written blogs about their experiences, please read:
– Katie's report, as she ran as Superwoman for Maggies' Cancer Centres,
– Jim's report as he raised money for the Cystic Fibrosis Trust, and
– Lucy Tapper Howe's account of her marathon in support of the Oxfordshire Animal Sanctuary and Dogs on the Streets.
Well done to all our runners many of whom also raised a huge amount of money for Charity, including Jim Ruddick who raised over £11000 for the Cystic Fibrosis Trust, Katie Webster, and Lucy Tapper Howe.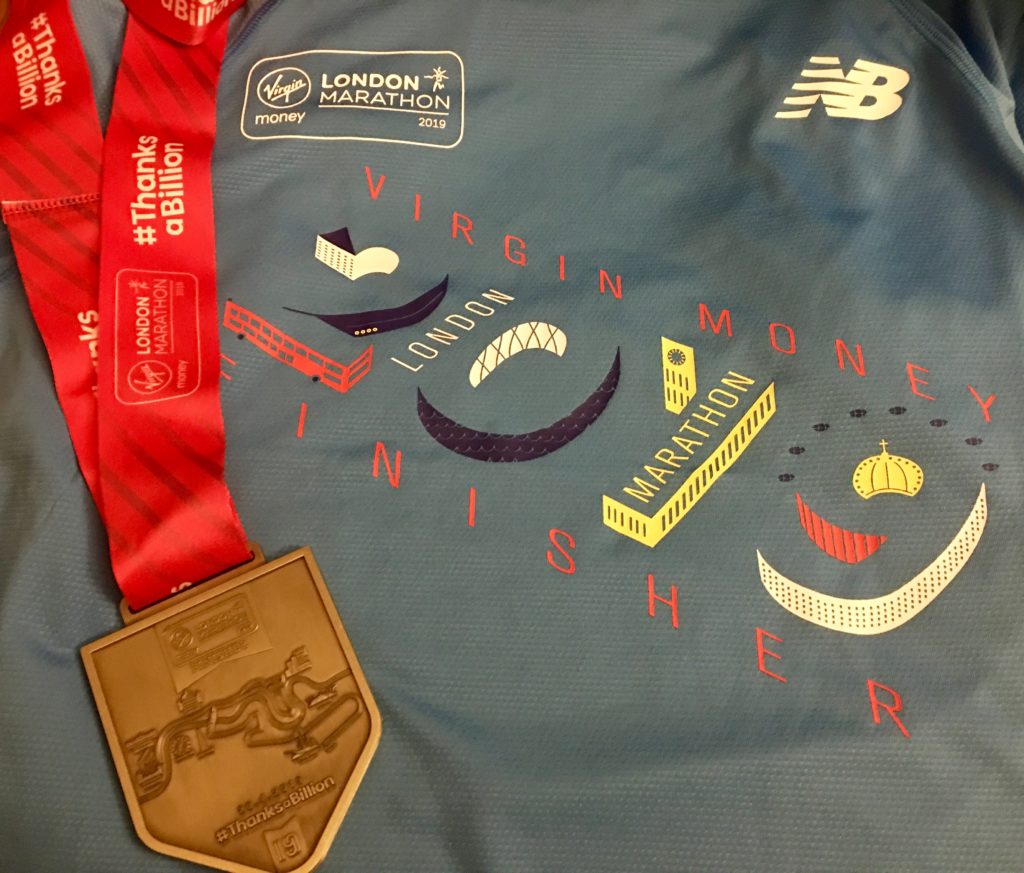 | | | | |
| --- | --- | --- | --- |
| Position | Name | Category | Time |
| 9093 | K. Webster | LV35 | 3.40.16 |
| 10023 | N. Holford | LV50 | 3.44.08 |
| 10990 | L. Tapper Howe | LV45 | 3.48.07 |
| 14081 | A. Duffy | V45 | 3.58.08 |
| 19945 | R. Jeacock | LV45 | 4.20.06 |
| 22522 | J. Ruddick | V40 | 4.29.25 |
London Marathon – 28-April-2019 (r)