by Jim Ruddick
This was my first Oxford Town and Gown race, and it lived up to the hype that it's gained over the years. Similar to the Oxford Half it's HQ is set up in the Oxford University Parks, and on this sunny morning, easily accomodated the 4442 runners.
It is however quite unlike the usual club race, in that it's not. It's really a fantastic opportunity for the Muscular Dystrophy Charity to race some much needed funds, and they've done a great job of raising over £2million over the last 38 years, and I think they raised over £150000 this year alone!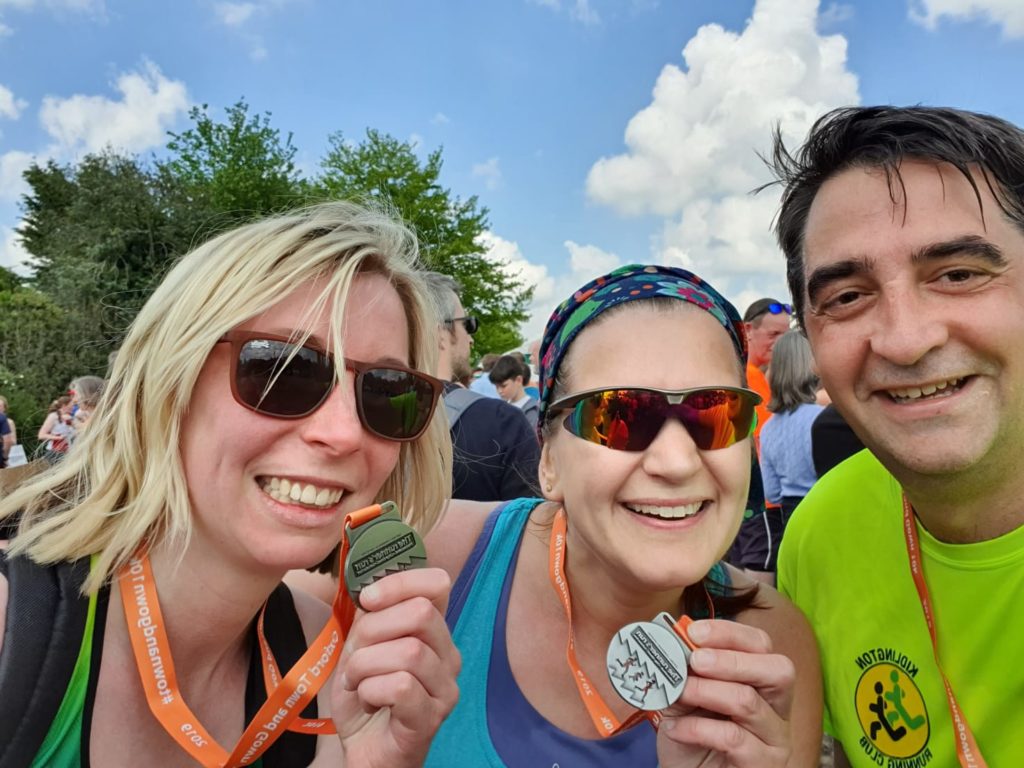 With a large number of students, and relatively young runners who were fast out of the blocks it was quite difficult to find a reasonable pace at the start, and there was a surprising amount of jostling, and elbowing over the first mile. Once everyone settled into their stride though there was some good banter and a great atmosphere for a relatively small event.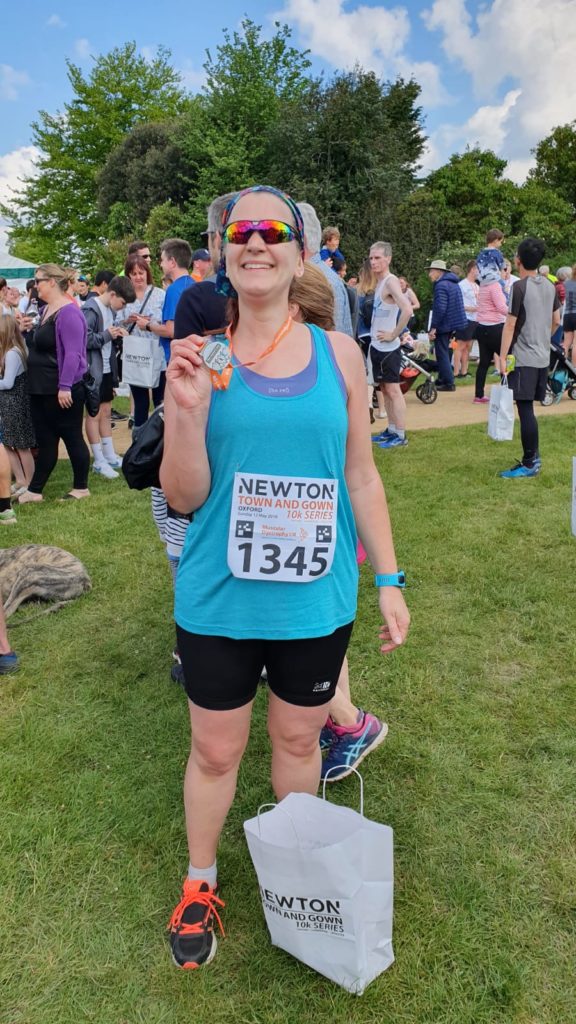 The race itself is well routed through some of the prettier parts of the city, and finishes back in the parks, but when you get into the parks there's still about 3km of twisting track to go before you get over the finish line.
As usual after the event there was a good opportunity to catch up with fellow KRAC runners and compare notes. Overall I think this is a great run, and I'm pleased I did it as with the changes to the entry for the Oxford Half, this might be my best chance to run through my home city!
| | | | |
| --- | --- | --- | --- |
| Position | Name | Category | Time |
| 66 | S Myers | SM | 37.25 |
| 1113 | Clare Beesley | SL | 48.29 |
| 1225 | J. Ruddick | V40 | 49.05 |
| 1280 | N. Roberts | V40 | 49.33 |
| 2057 | H. Lancaster | LV45 | 52.23 |
| 2947 | H. Talbot | LV35 | 59.07 |
| 3756 | K. Rhymes | LV35 | 1.02.18 |
Oxford Town and Gown 10K – 12th May '19 (r)