Combe II
Location:  Combe Recreation Ground

Date: 25th July 2019

Start time: 7:30pm

Distance: 4 miles 370 yards – (Cert. SEAA14/285) *This is a two lap course

Presentations: After the race in the clubhouse.
Directions and Course Map
Combe Recreation Ground, Park Road, Combe, OX29 8NA
Grid ref: SP415161

Lat: N51:50:33 (51.842414)

Long: W1:23:54 (-1.398296)
Parking in the recreation field.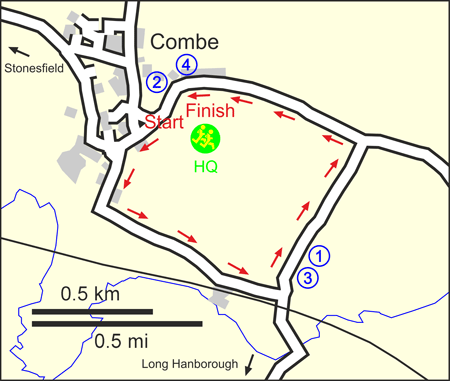 For the route and elevation on Strava please click here