Season Report by Liam H
Introduction
This cross-country (XC) season saw a new manager take over the reins (me!!). The previous manager, Mike Search, had set a very high standard as a universally liked pillar of the club – some say he bleeds green & yellow, others say the club logo is designed on him but he was so quick in his prime the image the artist drew from was blurred so we ended up with two people, further still some say he used to run every XC course twice to give an accurate route report – so no pressure!
As normal, KRAC entered into the Oxfordshire Cross-Country League (OXL) which consists of 5 races, one of which also forms the County Championships, and also the stand alone race of Berkshire, Buckinghamshire and Oxfordshire clubs (BBO).
OXL Round 1 – Excellent start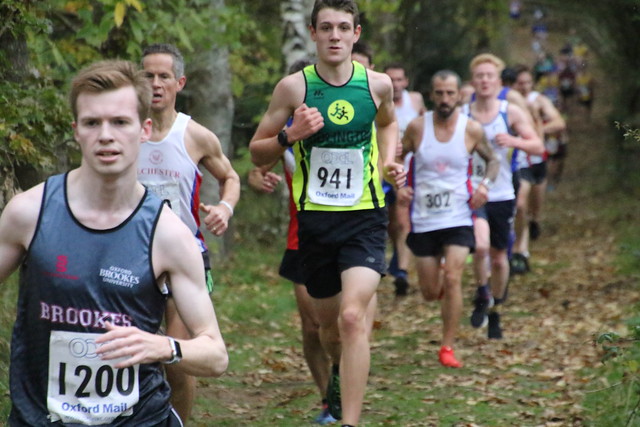 The season opener was at the gentle Newbury Showground and we had 28 runners in attendance. Spectators commented on our women all putting in excellent finishes helping place them 3rd in Div 3, whilst the men took an early lead in their Division 3.
BBO – Deja vous & blown away by the competition wind
We were back at Newbury for the BBO, unfortunately this time with a much smaller turnout and significantly more challenging conditions. Just as I was envisaging having to write an expenses report to Trevor for the cost of a new tent and several KRACites lost to the wind, we were able to get it under control and the tent remained upright (kind of!) – more tuition from a certain M.Search clearly required! Following that traumatic start to the day all ran well and despite the low number of KRACites making team scoring difficult we could put it down as good training.
OXL Round 2 – Cirencester
Despite the trek from Kidlington to the venue we were back to a strong turnout with 25 KRACites in total including Max Finnigan fulfilling his destiny by making his XC debut for KRAC. It was a super tough course only made harder for some (one) of us (Lu) with a fall into the mud. The men's team pushed their lead in Div 3 further, whilst the women were facing a battle for promotion due to the strength of their league.
OXL Round 3 / CC – Technically a horse path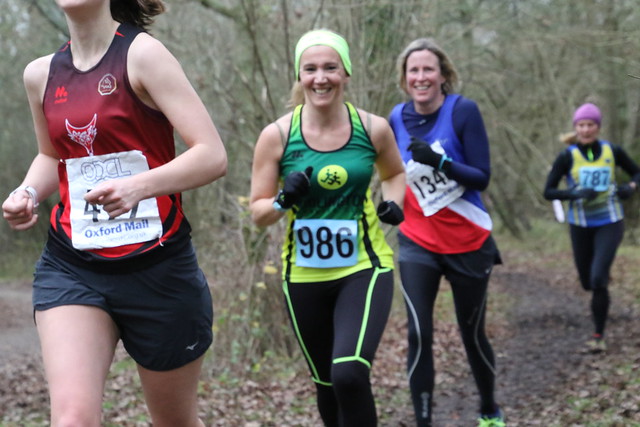 Horspath was the venue for OXL Round 3 and the County Champs, we had a massive 29 runners turnout for what was a surprisingly undulating, technical course instead of the historic long slog to the top of the buy levitra on line mountain x 2. This clearly suited our runners, with the men finishing 9th on the day (Div 1 standard!), the Senior Men's team getting a County Silver medal and the women moving up into 4th in their Div 3.
Round 4 – Frozen lamb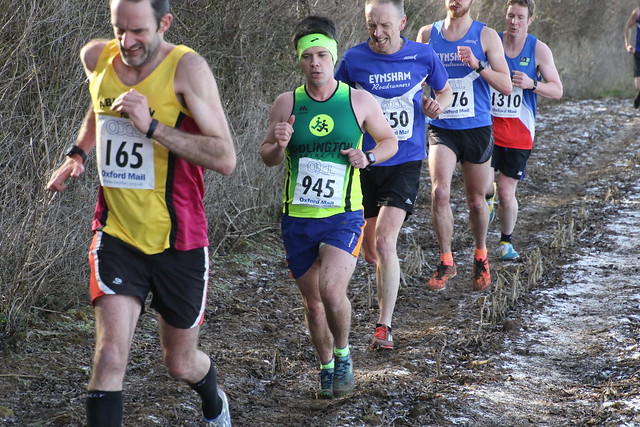 There was some debate as to whether the event at Bo Peep Caravan Park should go ahead due to freezing conditions, though in the end the organisers made the correct call and the weather wasn't quite as bad as predicted. We had 25 runners and everyone ran well – particularly the youngsters who had to go out when the weather was a few degrees colder and the course was at its most challenging. The men and women's teams maintained their positions in both leagues and we kept our B teams going for both genders.
Round 5 – Hilly Henley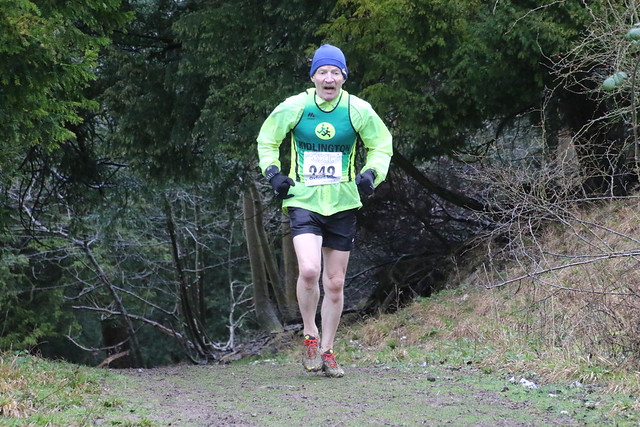 The final course of the year was a new and truly challenging route. Many people struggled to even get to the location due to road closures and once there it certainly didn't get any easier with significant mud, hills, cambers and sharp descents at different times. Everybody was glad to come through it unscathed. The less said about the closing presentation ceremony (which ended up being a non-starter) the better, but we shouldn't let that dampen what was an excellent season for KRAC!
Inter Counties
An extra bonus to our season was Jack Goodwin and Helene Greenwood qualifying to represent Oxfordshire in their respective age groups at the Inter Counties Championships in March. Massive kudos to both for their excellent performances.
Summary & Look Ahead
Well done to everyone who ran during the XC season including our Men's and Women's champions – Berwyn Jones & Sarah Scaife. Also, particular thanks to Rachel Jeacock, Mike Search, Jo Smith, and James Moss for volunteering, not forgetting Sarah & Richard Scaife for refreshments throughout the season.
It would be great to at least maintain, if not improve, our attendances at XC next season. At most races we would have only needed 1 or 2 more women to be able to enter a 'C' team, whilst the general rule of 'the more the merrier' certainly applies with XC in general. Performances of all teams always fluctuates between seasons but the women stand an excellent chance of winning Div 3 next season, whilst the men should look to comfortably stay in Div 2 or even head towards the dizzy heights of Div 1.
Good luck to all with the ongoing road race season!!